mostra fotografica
DUE | Kazuna Taguchi

25. Februar 2021 - 6. April 2021

Rom – Galerie ERMES-ERMES, Via dei Banchi Vecchi 16

Veranstaltung Navigation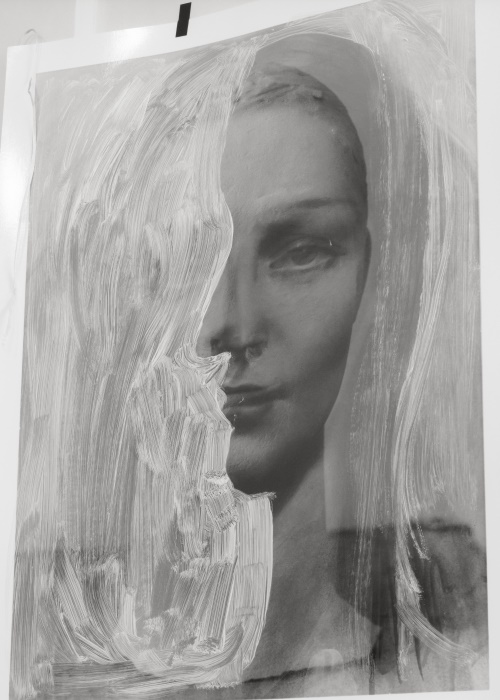 Mit einer Einzelausstellung von Werken von Kazuna Taguchi eröffnet die Wiener Galerie Ermes Ermes ihren neuen Standort in Rom. Die Arbeiten der Wiener Künstlerin mit japanischen Wurzeln sind außergewöhnlich, weil sie eine Position zwischen Fotografie und Malerei einnehmen. Zu sehen ist eine Serie neuer Arbeiten aus dem Jahr 2020.
Kazuna Taguchi (*Tokio, 1979) lebt und arbeitet in Wien. Sie studierte an der Tokyo University of the Arts, ihre Arbeiten wurden bisher in folgenden Museen gezeigt: Why do birds suddenly appear?, Galerie Martin Janda, Wien (2020); The Unremarkableness of Disobedient Desire, Lucie Drdova Gallery, Praga (2020); Autumn Sale of Dreams and Love, Significant Other, Wien, (2019); Is there something I should know, Vinifero, Wien (2019); Reading Images: The Time of photography, Tokyo Photographic Art Museum, Tokio (2019); And, Then, Museum Haus Kasuya, Kanagawa, (2019); The Eye of Eurydice, Void+, Tokio, (2019); Retrospective of museum collection: 2014→1890, The National Museum of Art, Osaka, Osaka, (2018); Wienfluss, Museum Haus Kasuya, Kanagawa (2017); Sleeping Beauty, Hiroshima City Museum of Contemporary Art, Hiroshima (2014); The Crimson Sun, ShugoArts, Tokio (2013); Somewhere Between Me and This World- Japanese Contemporary Photography, Tokyo Metropolitan Museum of Photography,Tokio (2012); Pandemonium, XYZ Collective, Tokio (2012).
Öffnungszeiten:
Mittwoch – Freitag, 14.00 – 19.00 und nach Anmeldung: info@ermes-ermes.com
Coronavirus – Hinweise zu Ihrem Besuch:
FFP2-Masken-Pflicht, 2 Meter Mindestabstand zu den Mitarbeitern der Galerie und anderen Besuchern, Angabe von Name und Adresse für das Contacttracing.
Es dürfen sich max. 2 Besucher in der Galerie aufhalten, bitte warten Sie in diesem Fall vor der Galerie.
Bitte nehmen Sie im Fall von Covid-Symtomen oder nach einem Kontakt zu Covid-Kranken von einem Besuch der Galerie Abstand.